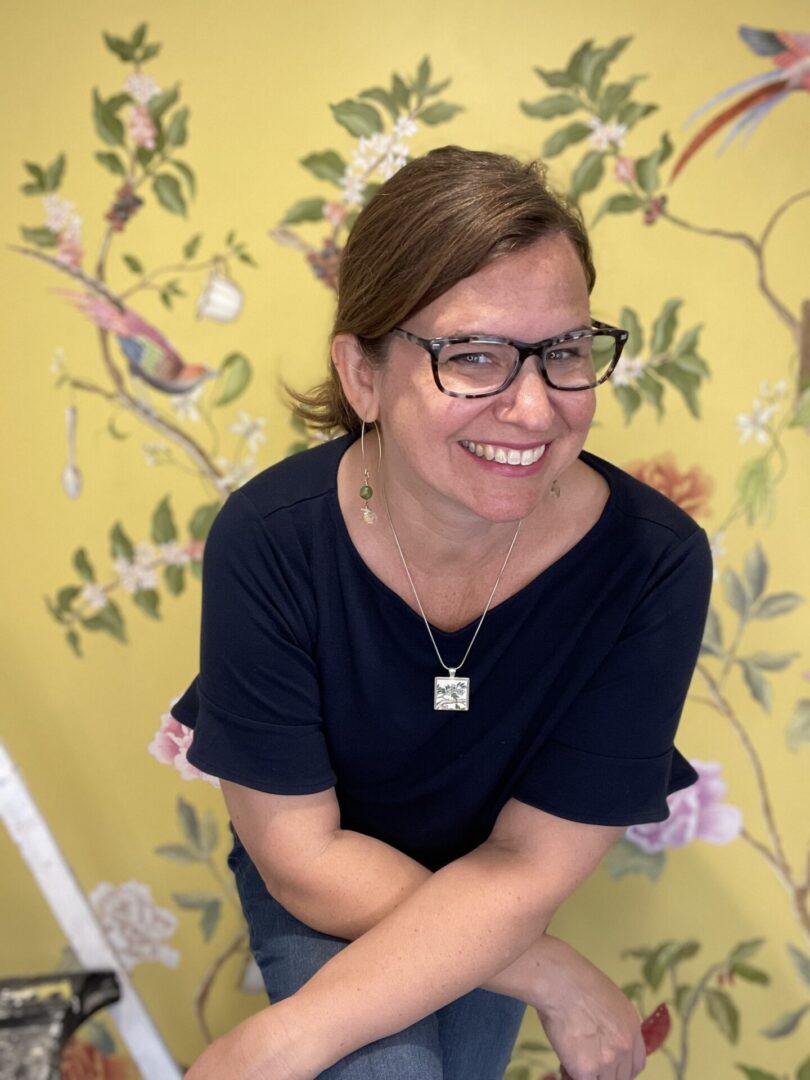 Her work can be seen in all the guest rooms at MGM's Beau Rivage Resort and in Vienna, Austria's Bieder and Maier's latest coffee stop at the Vienna International Airport. Allison also designs wallpapers and fabrics for licensing including Travers, a division of Zimmer and Rohde.
Allison presently lives in Hockessin, Delaware with her husband of 15 years, her 2 young daughters and her Chocolate Lab, "Kona", Brittany Spaniel, "Ollie" and 2 felines named "Boba" and "Milo".
One can find a variety of endangered and extinct flora and fauna in Allison's work. She combines regional birds and other creatures with complementary trees, flowers and vines. Often she is inspired by the artworks of Audubon, Merian and Gould. A Chinoiserie influence frequently finds its way into her work as well. Allison paints with a loose layered hand and finishes each piece with intricate hand painted details.